EXPERIENCE A CLOUD WORK ENVIRONMENT ON 3DEXPERIENCE
As the need to develop user experiences increases and products become more complex and connected, the ability to access product development data and work effectively with stakeholders across Different locations easily - convenience becomes more important than ever. Now, any business can take advantage of new resources to respond to these trends.
Enter 3dexperience works, 3dexperience will provide access to the growing catalog using solidworks design applications - where all members of an organization or team can contribute to the design process to:
Expand the capabilities of SOLIDWORKS by exploring a large set of solutions
Securely share data and collaborate from anywhere, anytime, and across devices
Work with your reseller team to implement and support your solutions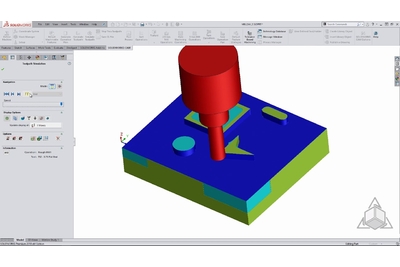 Identify certain geometries that are not only CAD features, but also to understand the production value of those features and even the cost of production.
Read tolerances and surface finishes and make decisions about how the product is manufactured
Automatically apply the best production strategies you want to use so that your production process is not only faster but more standardized
Automatically quote and compare it with traditional methods to ensure all aspects of the part are counted ahead of time
Read more