3DEXPERIENCE WORLS 2021 free global online conference to join
Get unprecedented access to all the training, tools, and resources you need to improve your skills and get inspired to explore next generation technology at 3DEXPERIENCE World 2021.
What is 3DEXPERIENCE WORLD?
You've probably heard of the annual SOLIDWORKS WORLD event in the US, an exhibition event that combines a large conference and gathering of the global SOLIDWORKS community hosted by Dassault Systèmes. Since February 2020, the event has been renamed 3DEXPERIENCE WORLD, marking an important transition SOLIDWORKS desktop software solutions to 3DEXPERIENCE cloud integration.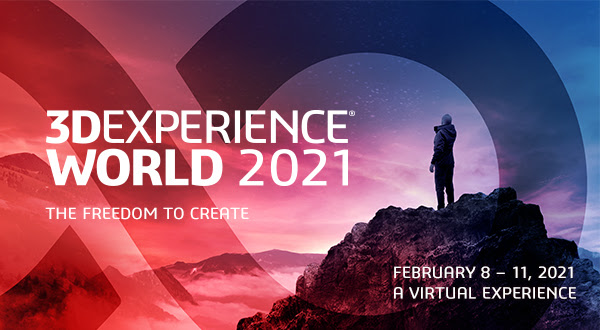 3DEXPERIENCE WORLD 2021
In February 2021, due to the global Covid-19 epidemic, 3DEXPERIENCE World 2021 will be held online. While it is not possible to host live events, this offers the opportunity to expand SOLIDWORKS users globally - no physical limitations! Users all over the world can join, many probably for the first time.
"So we've discussed what's going to be different, but I also want to assure you that the event's DNA will remain very similar and the attendees' favorites, such as Model Mania, 3DEXPERIENCE Playground, EDU Zone, 3DEXPERIENCE Lab, as well as our amazing tech sessions, will be back.We also welcome our DELMIAworks customers to their second 3DEXPERIENCE World event with training sessions. Create, networking, and information tailored specifically to their production activities and their goals We will also have an interesting team of speakers and while we have not finalized this list, can we introduce a few people Jason Pohl, an accredited industrial designer who made a name for himself through the American Chopper series, to inspire the next generation of designers. Pohl will share his extensive design and manufacturing expertise in the creation of Custom parts initial concept sketches to 3D sculpting, programming and final product machining. Our Waltham campus is lucky enough to see his work, this SOLIDWORKS-engineered motorcycle, every day in our cafe. "- Gian Paolo Bassi is CEO of Dassault Systèmes SOLIDWORKS.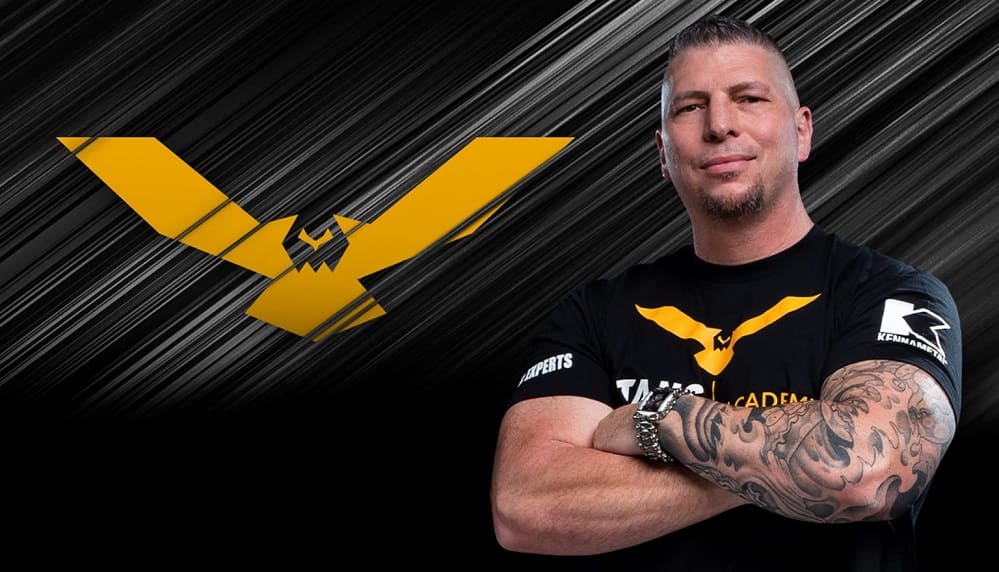 Titan Gilroy, is the CEO of TITANS of CNC, an advanced training facility based in Rocklin, CA and a group of revolutionary online CNC Institutes. TITAN's clients include leading aerospace companies, as well as other specialized industries. He also produced, directed and starred in the only reality series dedicated to American Manufacturing, TITANS of CNC. Today, TITAN is not only an expert in CNC Machining, but he has become the world's leading advocate for the future of Manufacturing Education. Freedom of creation.
The theme of this year's event is Freedom of Creation, and at SOLIDWORKS, this remains our ultimate goal: to help our users - whether they are professional engineers and designers, who have their own niche. likes or producers, students or entrepreneurs - by providing tools that allow them to perform and quickly bring them to life. With our expanding portfolio, 3DEXPERIENCE WORKS, we are delivering solutions that fit everyone's needs, whether it's an on-premises solution, connected to cloud services, or complete. in the cloud as browser-based solutions that run on any device. We know that only you know what's best for your business, so the choice is always yours.
If you are interested in 3DEXPERIENCE and SOLIDWORKS solutions, want to attend 3DEXPERIENCE WORLD 2021, contact media@vihoth.com - Hotline 0982 018 497 (Zalo / Viber / Whatasap) for registration assistance.
Benefits of attending 3DEXPERIENCE WORLD 2021
Get unprecedented access to all the training, tools and resources you need to improve your skills and get inspired to explore next generation technology at 3DEXPERIENCE World 2021. Choose more 120 engineering breakout sessions tailored to help you hone and expand your SOLIDWORKS skills and learn how you can benefit adding 3DEXPERIENCE Works tools to your workflow.
Here are a few sample sessions, with key takeaways, for you to consider:
>> 10 Essential Tips for Making Large SOLIDWORKS assemble faster - Best practices for optimizing assembly performance, discover how to find and fix common causes of performance problems in Large assembly slows down your assembly.
>> Full tour of configuration - Methods of creating and managing configurations, understanding how they can be used and how they contribute to model size and performance.
>> Design in SOLIDWORKS for 3D printing - Learn how to design parts for various 3D printing applications. Discover design ways to save construction time and money. Parts design for quick post-production.
Sign up or learn about other sessions Be sure to add MeetUps to your agenda to connect with SOLIDWORKS executives, thought leaders and your peers like:
>> Industrial design and workflow with Jason Pohl - Meet the complex custom motorcycle designer Orange County Choppers. Jason will showcase his portfolio and design tools.
>> HIVE Mind MeetUps: Designers & Engineers - Meet like-minded individuals working in the same industry as you.
>> Fireplace Chat with CEO - Meet SOLIDWORKS 3DEXPERIENCE CEO Gian Paolo Bassi and other CEOs. Ask a question about your product for this interactive session.
Upgrade your FREE subscription to VIP status for US $ 100 to get access to free certification tests, exclusive connect sessions, live Q&A with end-presenters per discussion session, etc.